Doesn't seem to be getting any easier, does it? I've tried to keep tabs on what we are and aren't supposed to do in terms of meeting up with other people, but that does mean watching the news and I'm afraid I can only cope with so much. It feels to me as if we're firmly into the zone where one's common sense should prevail. Shops are going to open, people are going back to work – so is it ok to ride in groups yet? Apparently not for now, officially.
Still no club organised group rides yet – so let's not wear club kit to avoid any confusion. But are you really going to do any harm if there are slightly more than 2 of you who ride together, knowing that you're all young(ish), fit(ish) and not showing any symptoms? I don't think so.
The Bike Project, Wednesday 17th June from 4pm to 7pm
The pop-up donation drop-off point will be on Longton Grove SE26 6QE.
As I mentioned a couple of weeks ago, many of you will know or may even have volunteered for a great charity called the Bike Project. They fix up donated bikes and give them to refugees and asylum seekers in London (and now also Birmingham), though they also do up and sell on some of the better quality bike donations, with all revenues put straight back into the charity.
Lockdown has put a dent in their ability to receive bike donations but they recently came up with a workaround. One of our Penge CC members, Jo U, is hosting a pop-up Bike Project donations point on Longton Grove (SE26 6QE) near Sydenham Wells Park. Anyone who has an old bike (adult or kids) which is surplus to requirements and in good enough condition to be salvaged, can drop it off for this very good cause. The drop-off will all be carefully managed, with social distance maintained at all times.
The drop-off will be clearly sign-posted on the day, but if you have any questions, or want the exact address, contact: info@thebikeproject.co.uk.
To our next guest contributor. She says she can't say no! I prefer to think of her as the woman who loves to say yes. Is there anyone who has embraced every aspect of the club more than Elisabetta? I love the fact that she has got into racing in a variety of formats, including Cyclocross. I love the fact that she coaches at Go Ride. More than that, I just love the fact that she loves to ride.
Lockdown Attitude by Elisabetta Motta
Those of you who know me best have probably realised I find it very hard to say no when I am asked to help. As a result of this I have always found myself working in too many roles at the same time, often roles with the main purpose of looking after people.
The culminating point of all this happened in the six months before lockdown: my typical week consisted in working as a nursery teacher for 20 hours, being the nanny of two little boys for 10 hours, working as a cycling instructor teaching Bikeability for another 10-15 hours, volunteering 2 hours at Go-Ride every Saturday morning and go to East Sussex each Friday to look after my childhood friend's three children – a nearly three hour trip on train, bike and foot to get there and collect the kids from school and nursery.
On top of this crazy schedule I was also doing my level 2 in coaching cycling which was, together with coaching at Go-Ride, the only thing I really chose to do.
It was pretty intense and, as a result of this, I ended up not cycling for more than three months; I wasn't even commuting by bike anymore and I pretty much saw cycling as a chore when I had to deliver cycle skills sessions.
I prepared myself quite well making a long list of things I would do during lockdown
Considering the nature of all of these jobs I knew that in the event of a lockdown I would have not been able to do any of them. I already knew I am not the best at spending time on my own with no projects and no work to do, so I prepared myself quite well making a long list of things I would do during lockdown and writing a routine that I would follow every day.
I really like lists and, because I am prone to anxiety, I find it very comforting to list the things I have to do during the day if I know it will be a bit of an overwhelming one, so I thought I was definitely taking the best approach to lockdown.
Then lockdown started:
I did not read all the adventure books I own;
I didn't study all the interesting free courses that were available to me online;
I didn't start playing my harp again;
I barely did any housework;
I didn't start writing a journal;
I didn't do one drawing a day;
I didn't bake any bread…
…and I definitely did not do any yoga or stretching at all!
I went from having every day filled with work and chores to having absolutely nothing to do and having only myself to care for.
Before it all started I was feeling a bit anxious, but I was convinced I could treat it as a long period off work, in which I could dedicate my time to do all of those things I always wanted to do but never had the time for.
I had not considered many of the feelings I experienced, especially the immense lack of purpose I felt in the first month. I had nobody to look after, care for or teach to. Only myself.
I quickly had the confirmation that looking after, encouraging and motivating myself is a million times harder than doing so for other people; I also found out that I pretend from me quite a lot more than I pretend from others and my inner critic can get very mean if I don't achieve the things I set myself to do. So, by not ticking off anything on the huge list I made, lockdown was not going well at all!
I am not sure when my mood started to shift and I will definitely never feel the complete opposite, in fact it looks more like a wave with a lot of peaks and troughs, but at some point I stopped looking at the list and I started gravitating around activities that made my mind "empty" and thanks to which I was able not to think about my lack of purpose and my current situation too much.
Jigsaw puzzles were the first life savers, I never thought I would like them that much but they turned out to be an amazing mindful activity.
Zwift group workouts came next: it took me ages to set everything up, but those workouts ended up being the only scheduled activities in my diary for a few weeks, which felt quite good.
Other scheduled activities ended up being British Cycling webinars for coaches, which made me start thinking in a more positive way about the future.
Then, when things were a bit more settled, I finally started cycling outside again.
Cycling wasn't a chore anymore: it proved to be, like in many other difficult times, the thing that really made me feel good, and there have been days when I just wanted to be on my bike and never go back home.
This reminds me of a time, when I was about 18 or 20, in which I used to drive fairly regularly to the Alps and stay there alone for a couple of days, wanting to be completely by myself and to see the least amount of human beings as possible.
My mountain-fix: a deliberate self-isolation that now makes me wonder that perhaps this lockdown is not all bad and it is giving me the time to truly think about the person I am.
I also got severely obsessed with one Strava segment (or more) and I keep checking the wind and the weather forecast every day, just to do it in the best conditions.
Looking at segments, it's always quite good to see a lot of Penge women in the top 10 and it makes me feel like I am sort of training with them, even though I haven't seen them or spoken to them in ages.
I am cycling more than I have ever done before, I am very grateful for the time I can spend on my bike and, although I still find it very hard to motivate myself, I am planning to cycle at least 1000km in the month of June: something I have never done before.
I certainly didn't change my mood all on my own: one of the best things about lockdown is that I have found out that there are quite a few people that care about me.
If I think about each one of the activities I ended up doing, I could tell you the exact person who inspired me and encouraged me to do it.
It was thanks to a random chat with a great friend that I suddenly had an idea for a creative project.
As a child I always felt the need for creating and producing something tangible and, now that I reflect on this, I think that growing up I have neglected this particular need of mine and, as a result, I have become less and less creative.
After that chat I started cutting old inner tubes open, cleaning them and researching how to make useful things out of them.
During my research I came across various amusing items including ehm… vegan leather underwear, which at some point started populating my personalised adverts on social media!
Just to clarify: I am not entering the underwear business and, although I accept custom orders if you have particular needs, I refuse to make anything related!
I do make some pretty nice wallets that are great to put in your jersey pocket though, I am quite proud of how unique they look and I am very glad about how happy my customers have been so far, especially the ones who have requested Penge CC coloured ones!
You can see the wallets in the pictures below and you will probably see them on the Penge CC Facebook Group very soon: they are handmade, personally delivered by bike and, if you are home at the delivery time, you'd get a friendly chat with me included in the price!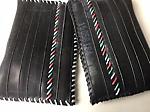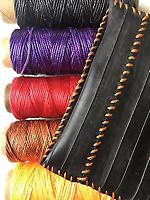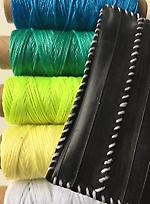 You can message me on Facebook or email me at elmo.rbb@gmail.com for info. 😉
Elisabetta
Indoor Cycling
Still plenty of indoor riding on offer and a great way of being socially responsible whilst riding with your pals – or even to make new pals that you might not normally ride with.
Turbo Beat Live
We're now into business as usual and these continue to be excellent. Sessions run at the following times:
Monday 7am
Tuesday 6pm
Wednesday 7am & 6pm
Thursday 6pm
Friday 7am
The morning sessions are a slightly more gentle workout than the evening sessions, which can be pretty tough.
A variety of tickets are available on Eventbright so you can buy into these by session or monthly and so on.
Zwift Racing
So far so good, but if there is anyone else who can join, it would be great to see if we can blag some silverware. Races are on Tuesdays and Thursdays with some evening and others at lunchtime. Keep an eye out on our Facebook Group or get yourself onto the messenger group to get involved.
How to join?
Details of how to log into the Turbo Beat sessions and how to join in the fun on Zwift are on the club website.
Closing Thoughts
Have a great weekend.
James Hanscomb, Chair of Penge Cycle Club.